Beginning Supply List
You can 100% use any pencils you like!
However, for maximum results, I do recommend using at least 4 pencils,
a Light (hard) one: 2H
a Medium one: 2B or 4B
a Dark (soft) one: 8B or higher
a Black Pencil (charcoal or colored pencil are great!)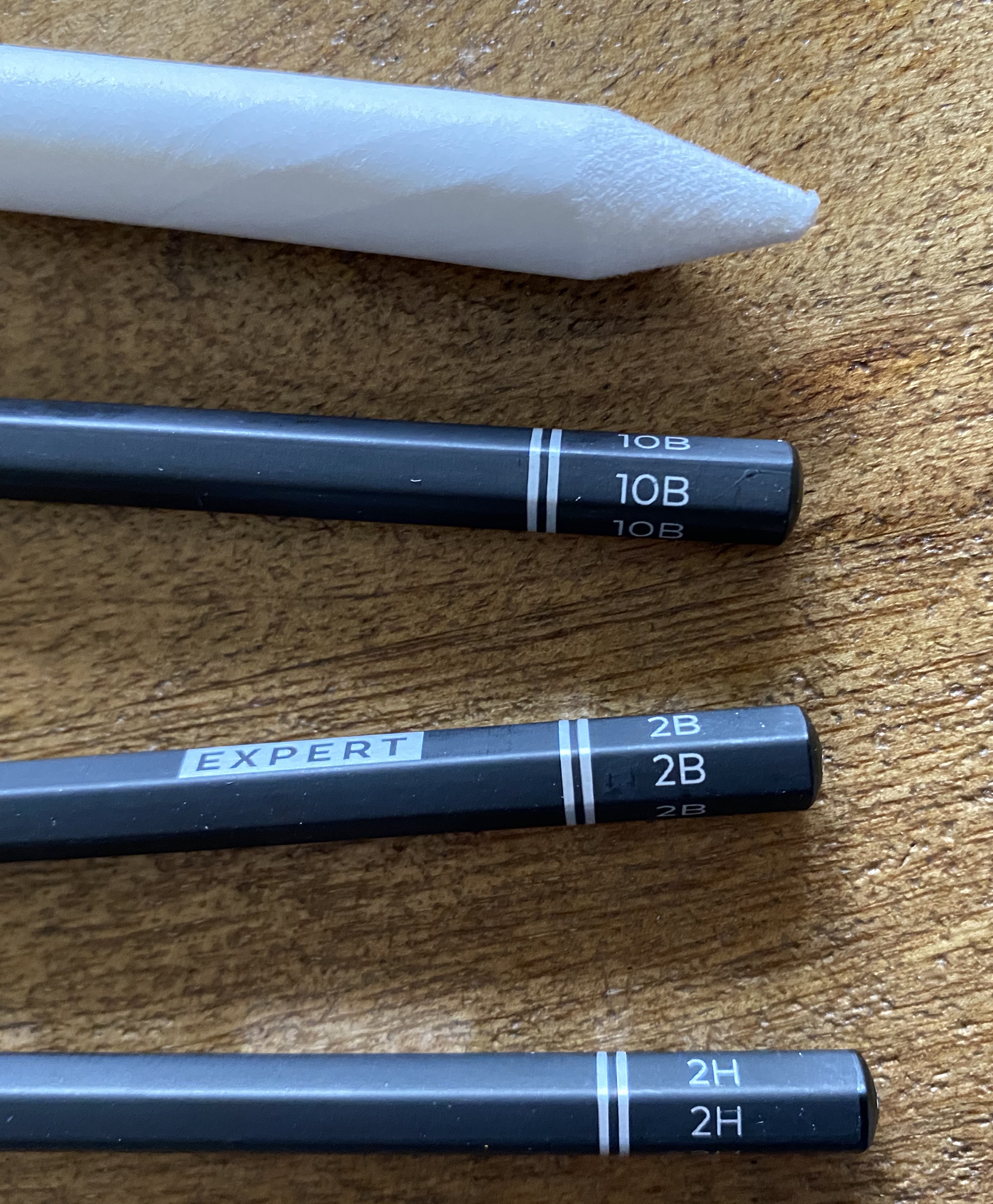 A good and dirty blending stump. If you can't get your hands on a blending stump you can also use a Q-tip or even just your finger!
This is the pencil set that I will be using which includes a full range of pencils, erasers, black charcoal, sharpener, and blending stumps: https://bit.ly/bestpencilset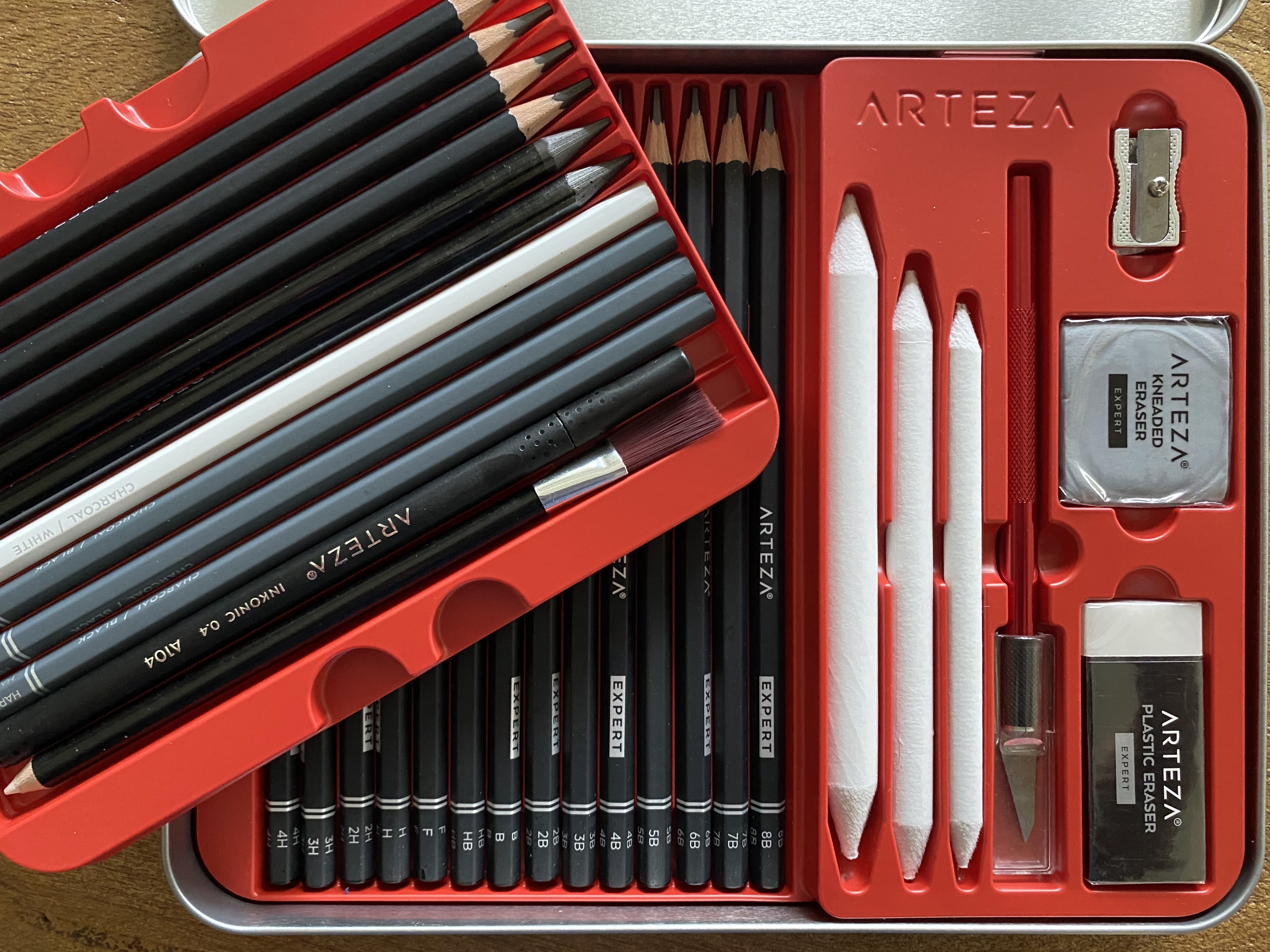 Paper for drawing isn't as important as your pencils will be!
Super smooooth paper, like Bristol, makes it a little more challenging to blend as there is no "tooth" or texture to the paper. To blend, you have to push down really hard with your pencil and blending stump!!
Watercolor paper has a TON of texture and can make blending SUPER duper easy BUT you can see a lot of bumps in your drawings and that can be irksome for some!
Honestly, regular old printer paper is totally fine for drawing!
And all sketchbooks and drawing books are perfect to use, without much difference between them.
Side note:
As a rule, I always let you know what I am using for educational reasons but I NEVER want to pressure you to use the same supplies (because how silly would that be? And who cares?!) and so I will ALWAYS recommend that you use what you have first, if you have it.
I only let you know in case you are interested or lack the supplies and are looking for my honest recommendation. I do not provide links to products that I do not use and love myself. Links provided are always affiliate, that is one of the ways that I can earn money to support the work that I do!
"Affiliate" means that I may receive a small percentage of the sale if you order through these links. Please also know that you never have to use these links but if you do, by law, please know there is never any additional cost to the consumer for doing so.
Complete and Continue