Do you hoard art supplies but you have absolutely no idea what to do with half of them?
Have always WISHED you could just sit down and create a masterpiece but always find yourself just making a mess?
Do you need direction on what materials to use first, second, and third so composition makes sense?
Have faces always alluded you?
Or maybe you used to love getting creative but then life (kids, grandkids and laundry) got in the way?
If you're answer was yes to any of those questions than the Mixed Media Magicians Club may well be a good fit for you.
The Society is an online classroom jam packed with TONS of truly fabulous and dynamic mixed media projects (and by TONS I really mean SIXTY) full length projects designed to improve both your knowledge of art supplies and how to use them. Want to see them all? Click HERE to watch a quick video that shows them all!
And don't forget, new lessons are added each month too!
Lessons come in the form of easy step-by-step video instructions that make learning simple and fun.
The journey to creating art that others will be jealous of, and that you'll most DEFINITELY be proud of, is easy!
How? WHY? Will it be easy? Because the Mixed Media Magicians Society is a complete package which contains absolutely EVERYTHING you need to know in order to get started with art journaling, painting with acrylics, what to do with a myriad of popular mixed media products on the market (and their equivalents) today.
If you're a newbie beginner, that is great and I have you totally covered.
I recommend starting with the Amazing Acrylics and Magic Mark Makers course before heading into the Mixed Media Magic curriculum. Those courses will give you all the blending, paint mixing and medium information you need to continue on (with CONFIDENCE!!!) to the more challenging mixed media projects!
Ever want to dabble in Encaustics? Perhaps you've come across that in my Mixed Media Magic book? No problem, my Enthralling Encaustics course will completely take care of you from the baby baby beginner steps and beyond.
As soon as you start your membership here's how it works:
Step 1:
Log in to the club and choose the lesson you'd like to do first.
Play the video lessons for that project and open and/or download any references you like.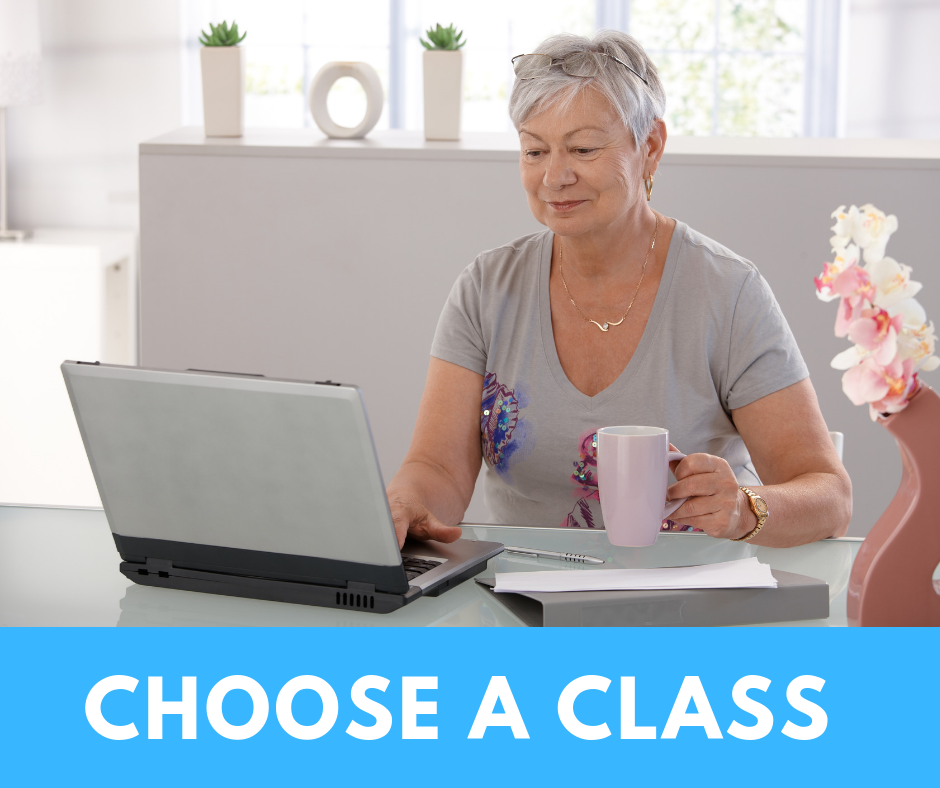 Beginners should start with the Mixing the Media lessons or Magic Mark Makers (those are for beginners), in order, as those talk about supplies and getting started and ease you into mixed media with simple lessons.
Step 2:
Art along with me while the video is playing!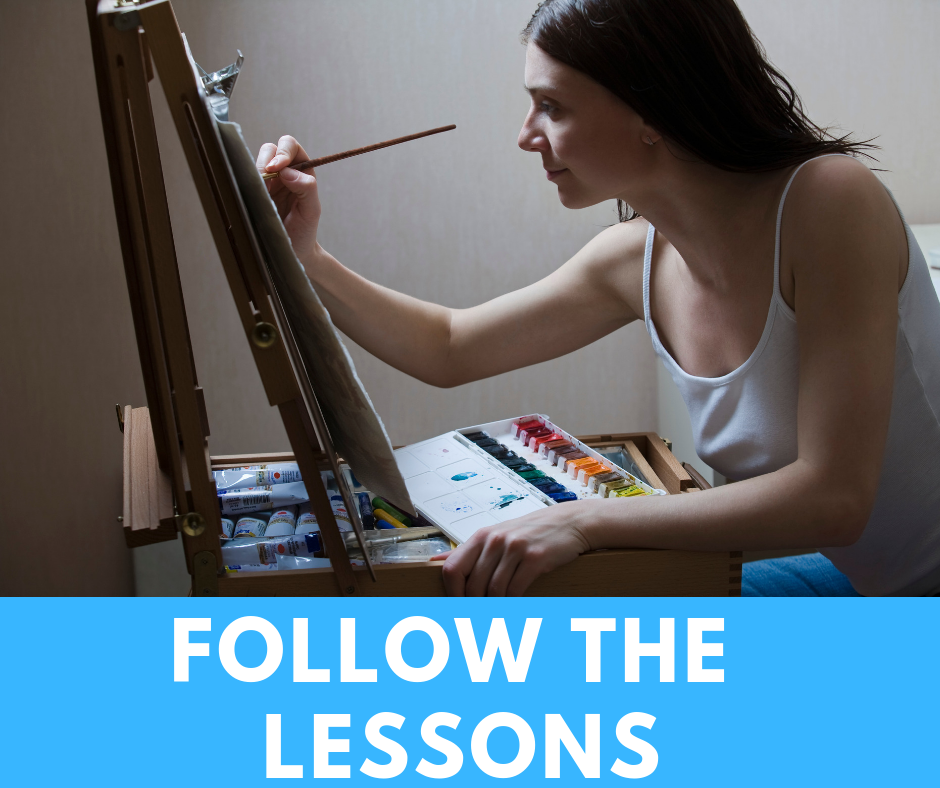 If you don't think of yourself as an artist right now, or you've never taken an art lesson before – please don't feel intimidated!
Simply hit play, pick up your paintbrush, and art along with me.
Step 3:
Create masterpieces you never thought you'd be able to make!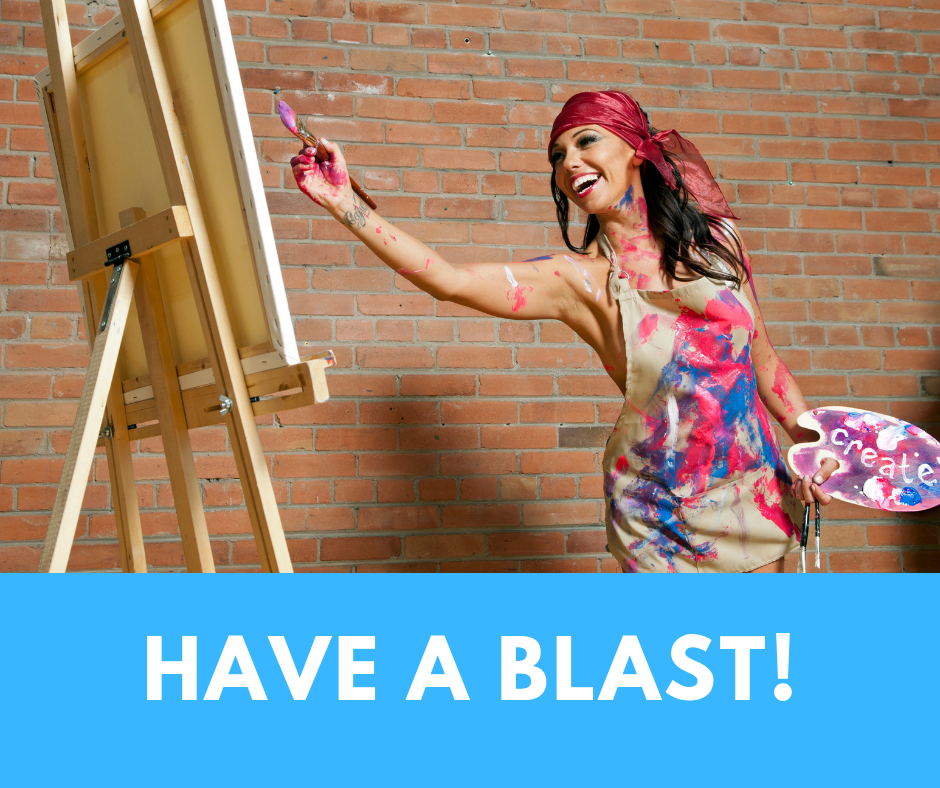 Step 4 (totally fun but entirely optional): Share your work in the Facebook Group!
This is also a great place to connect, ask questions, get feedback, and make friends!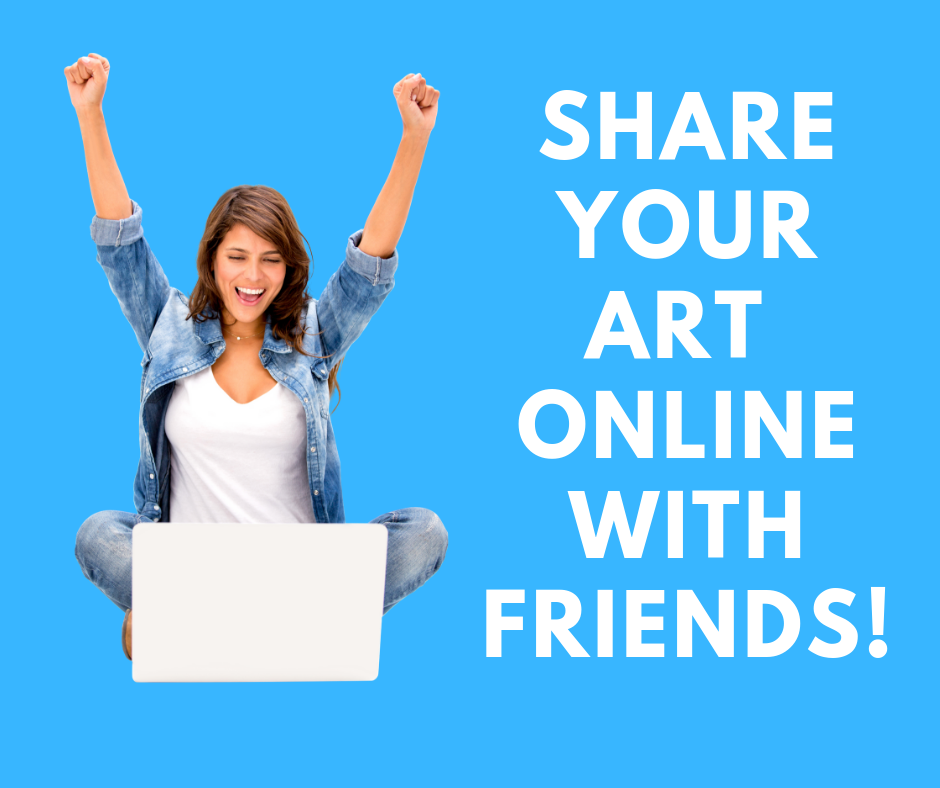 Questions? Help is only a click away.
You are welcome to email me, comment in the classroom itself or ask me on Facebook!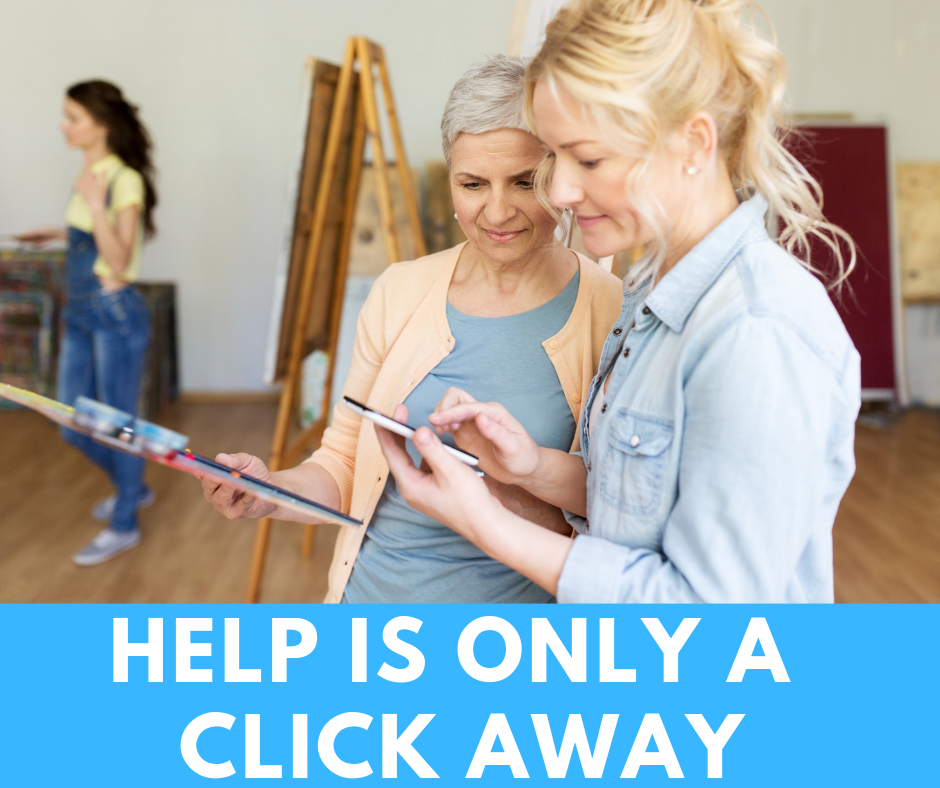 Your low monthly payment of only $18 also grants you instant access to the following courses:
Magic Mark Makers complete online course (Complete review of fun supplies!)

$99

Mixing the Media/Intro to Art Journalilng complete online course (Mixed Media and Art Journaling for beginners)

$99

Amazing Acrylics (Acrylics for Beginners)

$99

Mixed Media Magic complete online course (10 projects as seen in the Mixed Media Magic book plus bonus lessons: Day of the Dead)

$128

Enthralling Encaustics complete online course (A complete course on encaustics and painting with wax for beginners)

$99

The full Silly Llama Project bonus project!

$24

PLUS the official Mixed Media Magician Lessons which appear as NEW tutorials each and every month.

priceless! And NOT available on YouTube.
This is a teensy weensy glimpse of the amazing projects you'll be creating! From silly animals to whimsical girls, LET'S HAVE SOME FUN!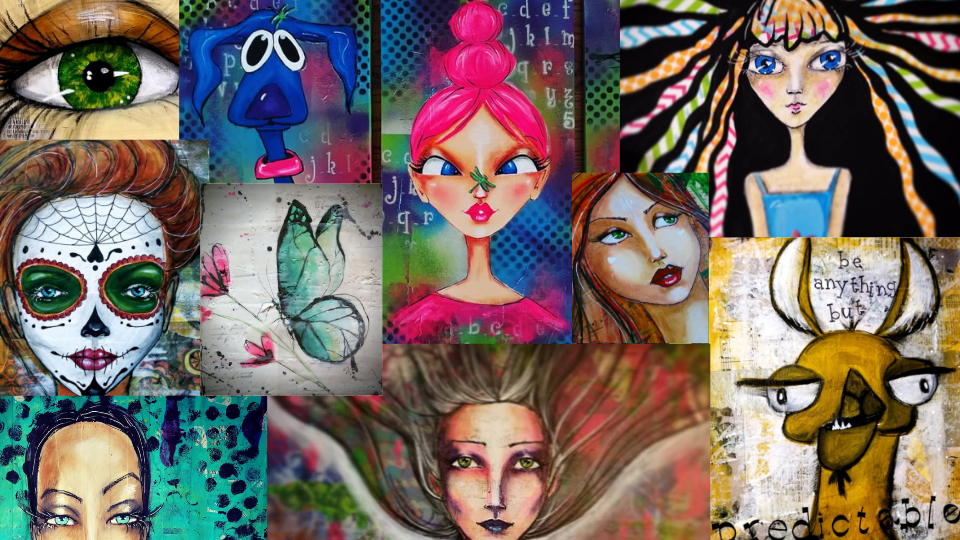 Since new content is continually added, the Club works much like a magazine subscription.
Admittance equates to access to well over $500 worth of lessons and hours and hours of unique, beautiful easy to follow and FUN content!
New lessons and resources added regularly to keep you make amazing art that others will be so jealous of. Simple.
Your access to older content never goes away unless you cancel your subscription.
You've always wanted to be a fabulous artist and it's my sincere honor and pleasure to help you get there with ease, friendship and fun!
All you have to do is enroll and you'll be on your way to your happy place. I'll meet you there!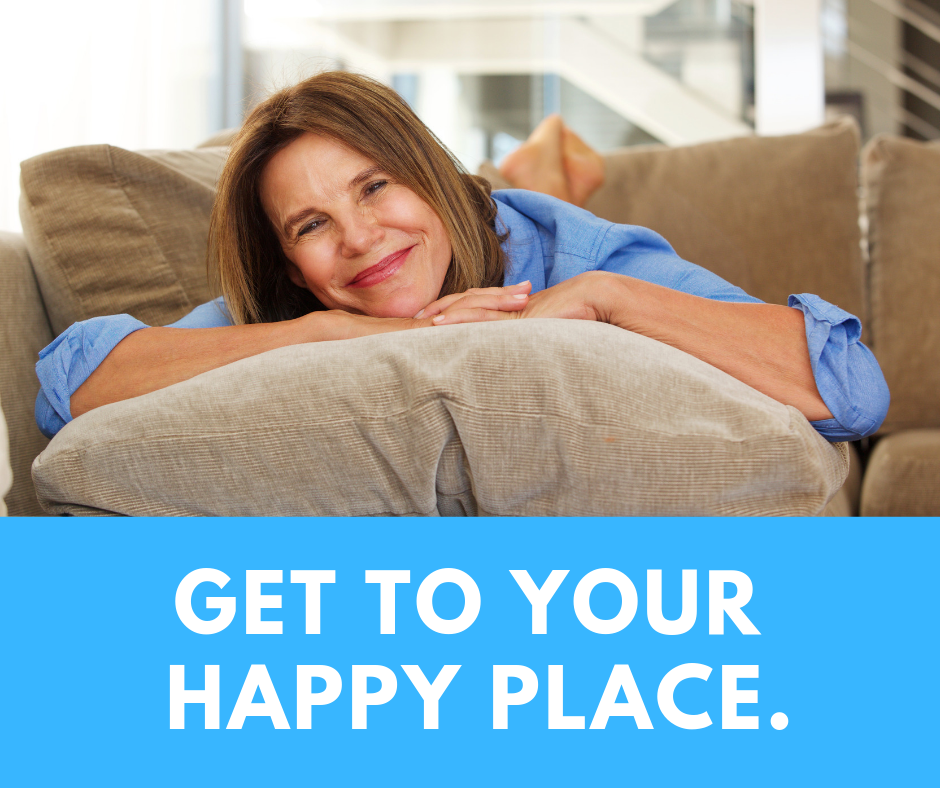 Not satisfied? Cancel at any time.
Interested in the full story behind the making of the Mixed Media Society plus a look at some of the many projects you get to learn? CLICK HERE NOW.