NOTE: This lesson is also included in the Mixed Media Magic full eCourse.
In the spring of 2018 I had the pleasure of attending a workshop with Raleigh artist Susan Miller. In this painting class we learned how to create beautiful backgrounds using a plethora of fun supplies and our intuition!! Me being me, of course, couldn't walk out of there without putting a face on all that background beautifulness and the result became the cover of my new book. I was so caught up in the magic of that day and loved my girl so much (even though I didn't realize she'd be gracing the cover!!) I took care to photograph each and every step along the way so that I'd remember the magical journey I took to create her. And here she is :)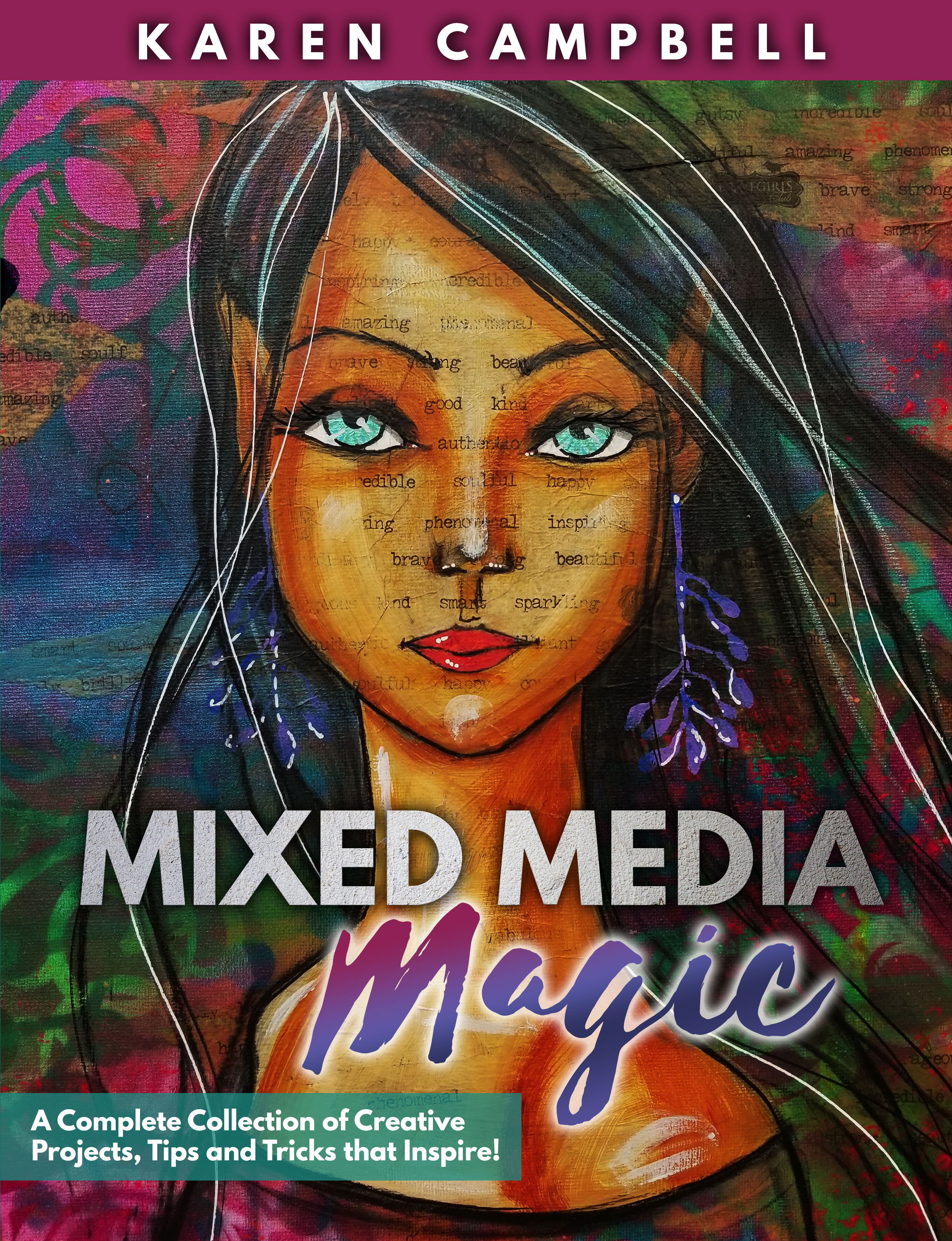 Since I had already photographed my process to get there, it was a cinch to incorporate this beloved project into my book!
The only problem was that I needed (wanted, really) to share this same process with my online creative friends as well! So I happily pranced back to my studio, camera rolling this time, to recreate the magic of that day. Here is the result and I can't WAIT for you to paint along with me this time!!!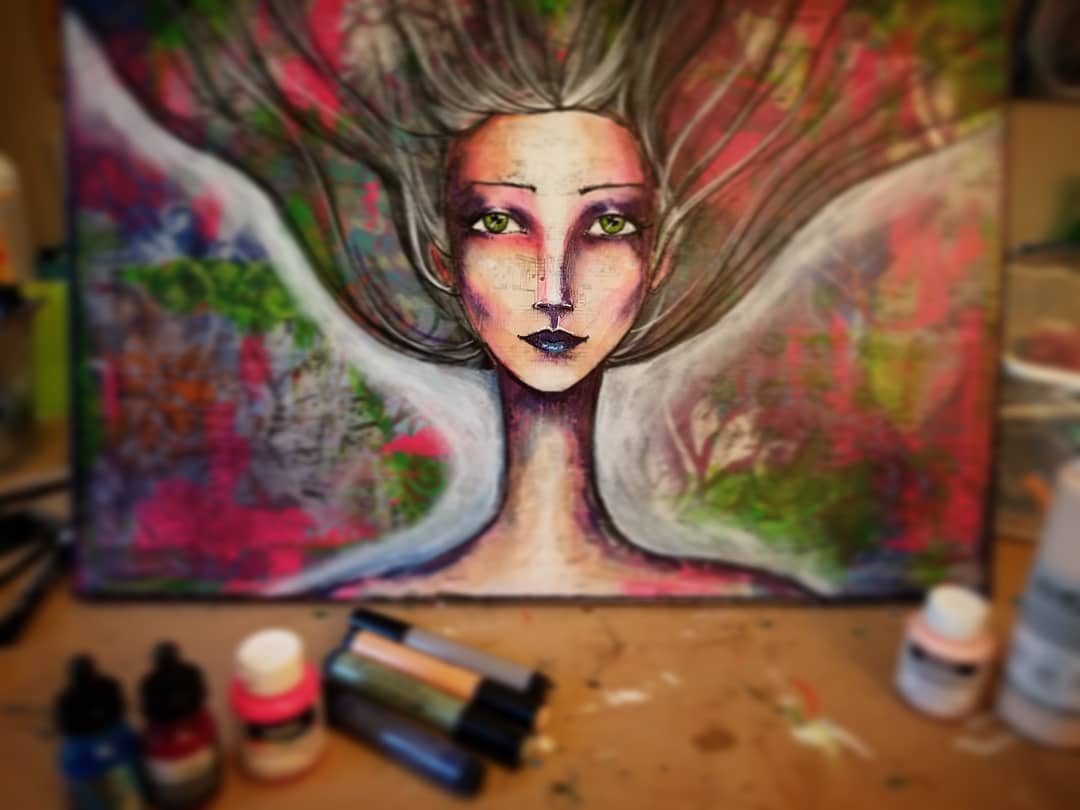 With this course you'll be receiving 3 full hours of real-time, HD video content that is fully downloadable and 100% awesome.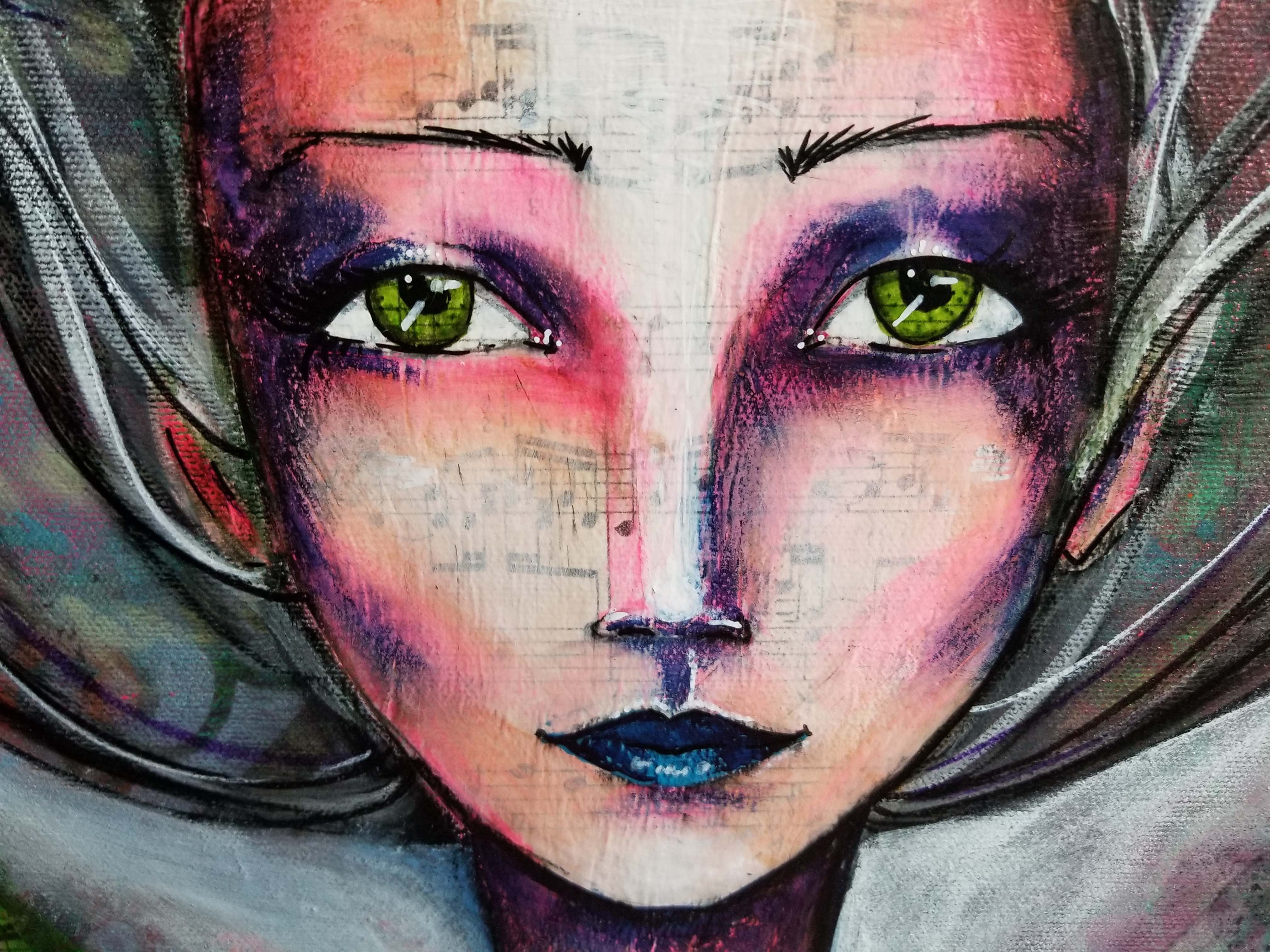 Don't care to hog up your entire hard drive with videos?? No problem, you have lifetime access to this as well. For your convenience I also provide links to each and every product I use along the way (although this is totally optional, everyone is encouraged to use what they have!).
Can't wait to get started? Neither can I. Let's go!!!