Note: These 3 lessons are also included within the full length eCourse Mixed Media Magic.
In my latest book, Mixed Media Magic, the girl you see in this trio of paintings is featured along with step-by-step written instructions with photos! Since I was limited in space and wanted to feature a plethora of other types of mixed media projects, I wasn't able to fit in the dog and cat. However, the power of video has solved this problem for me and I am SO TICKLED to bring all three of these fun and relatively easy projects to life along with you in my online school!!!
I am SO EXCITED to bring you this fantastic trio of mixed media projects heref, all tucked into one fantabulous course!!! And I know what you're thinking...you're thinking this is going to be crazy hard!! But see? That's where you're so wrong! Because I'm with you every step of the way my artsy friends!! Of course, I'll break each step down into it's individual parts.
So we will start with the background first...who knew spray paints could be so easy and SO FUN?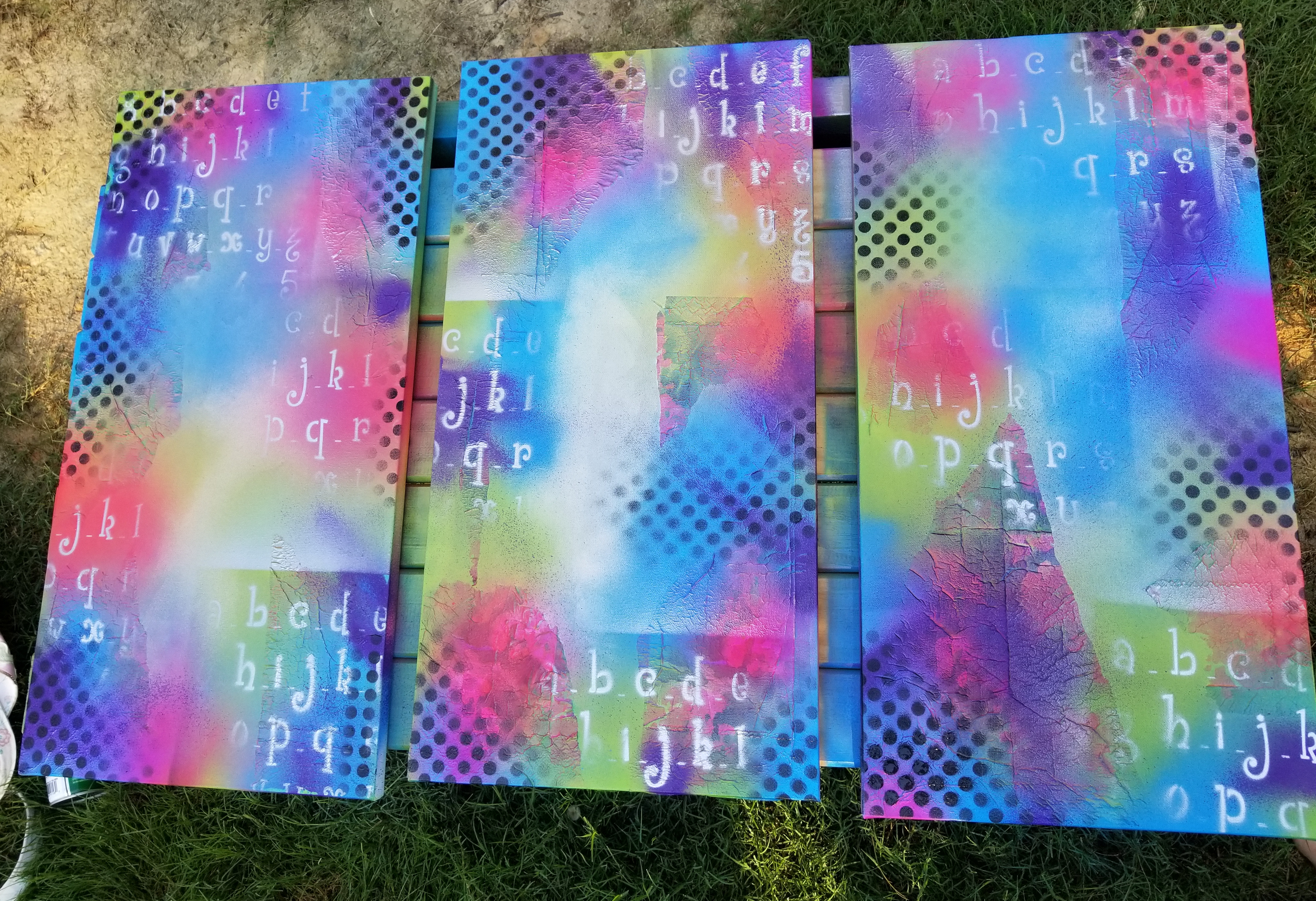 And then in the second video we will have a drawing lesson...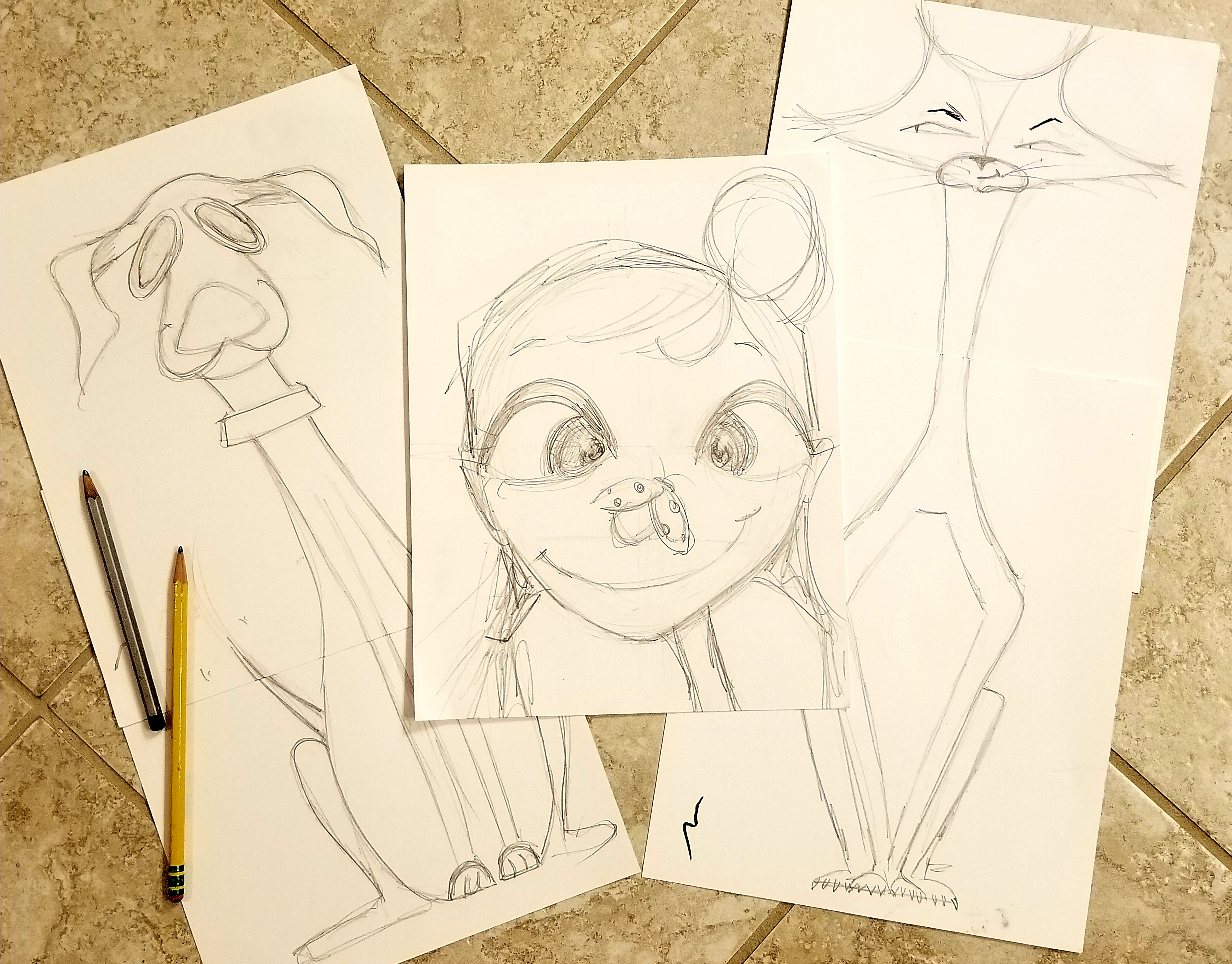 After we learn to draw each of our friends, we dive into the painting/mixed media portion of it!! All in REAL-TIME!
First the doggo...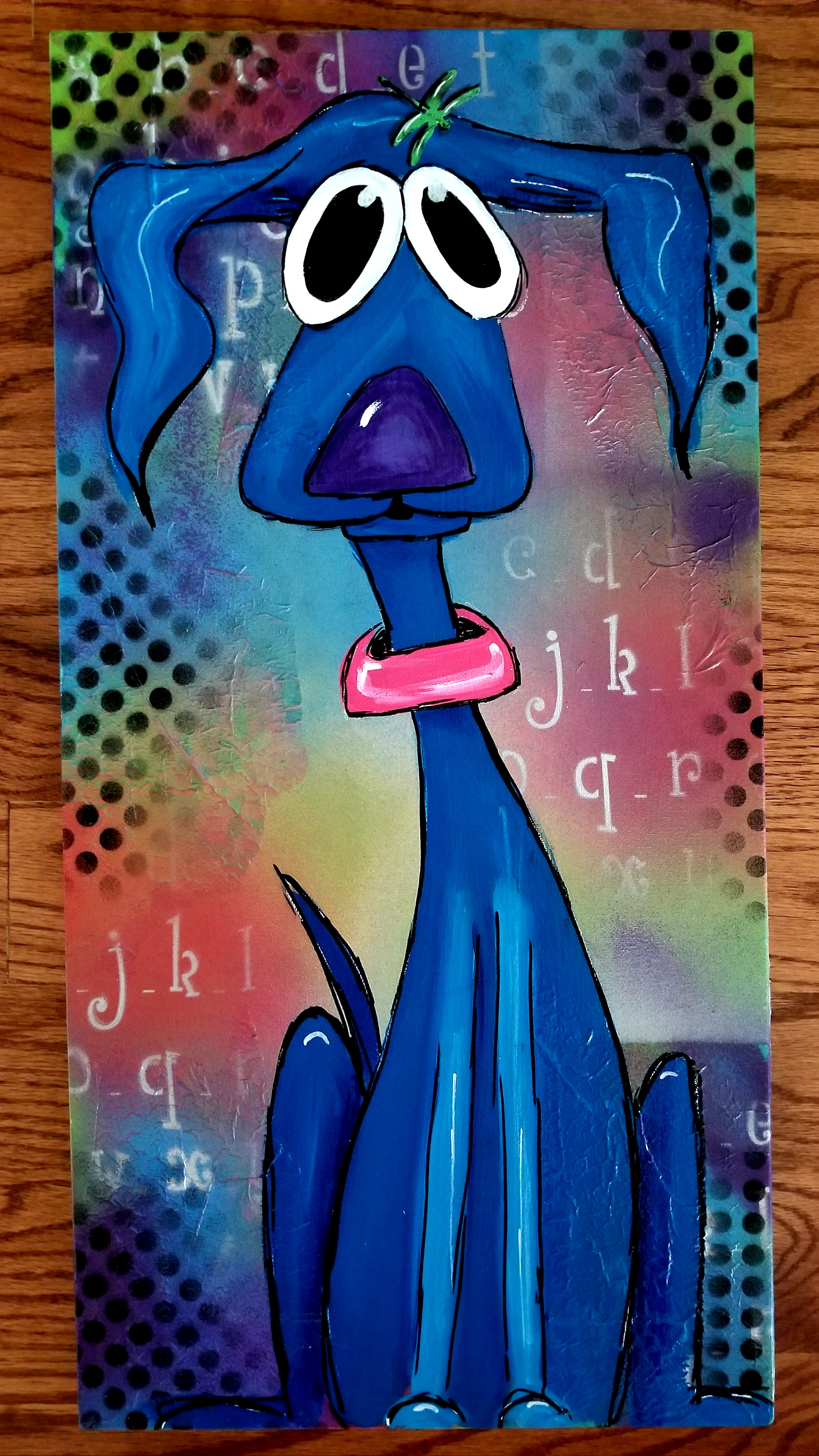 Then the girl...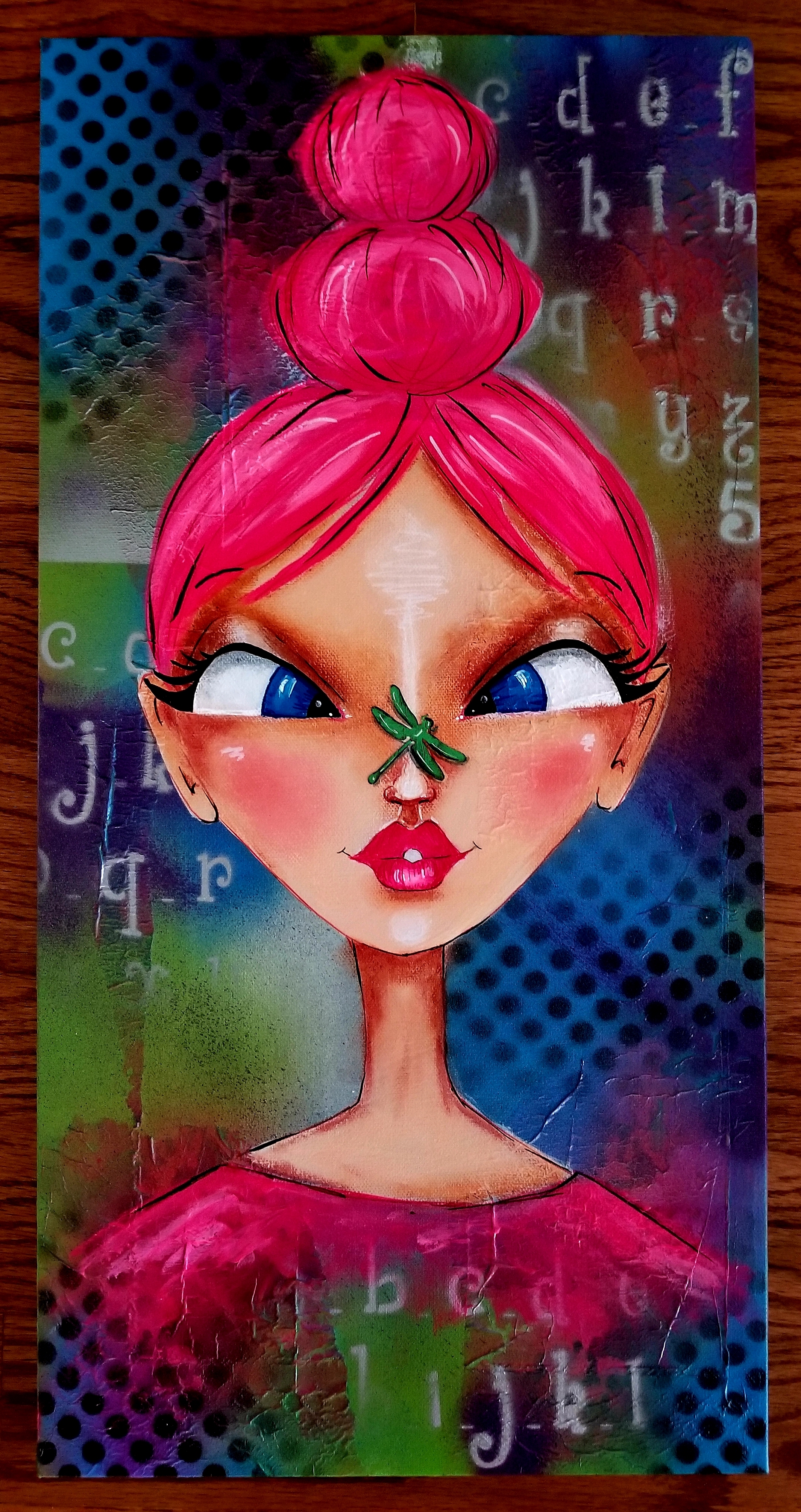 And then the cat!!!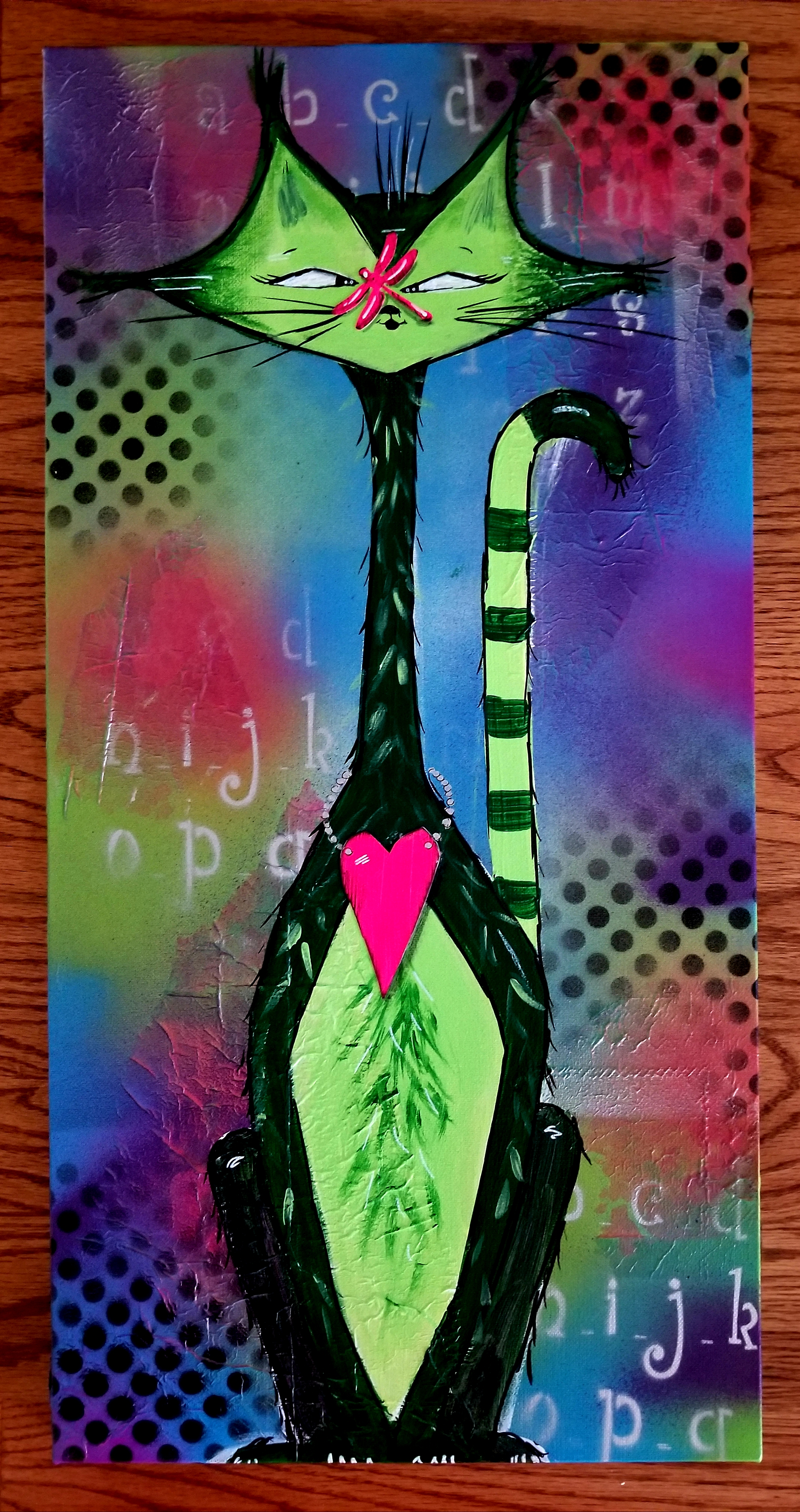 Until finally you've got all three!!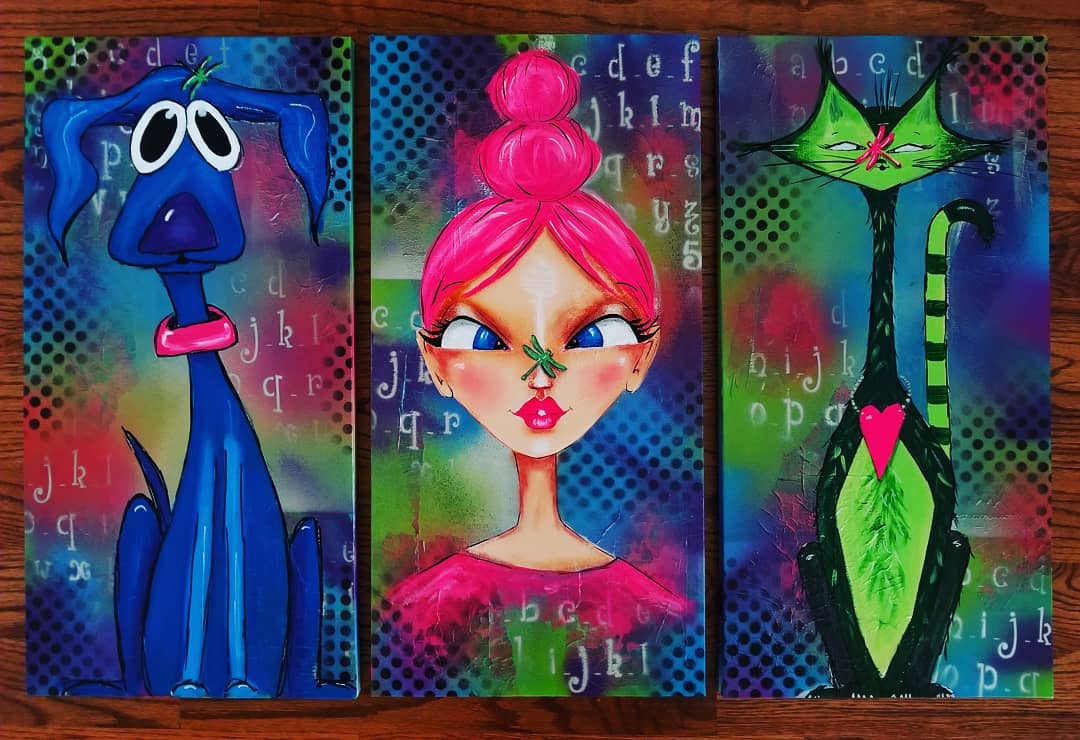 In addition to the five videos (equally 2.5 hours of instruction), all supplies (with links) are provided in the classroom for your convenience. Does this mean you have to go out and buy everything in order to make these? NO! You are welcome and encouraged to use what you have on hand (that's what I always do)! You can learn more about my favorite mixed media techniques in my new book, Mixed Media Magic, coming to an Amazon near you!
Thanks for visiting!